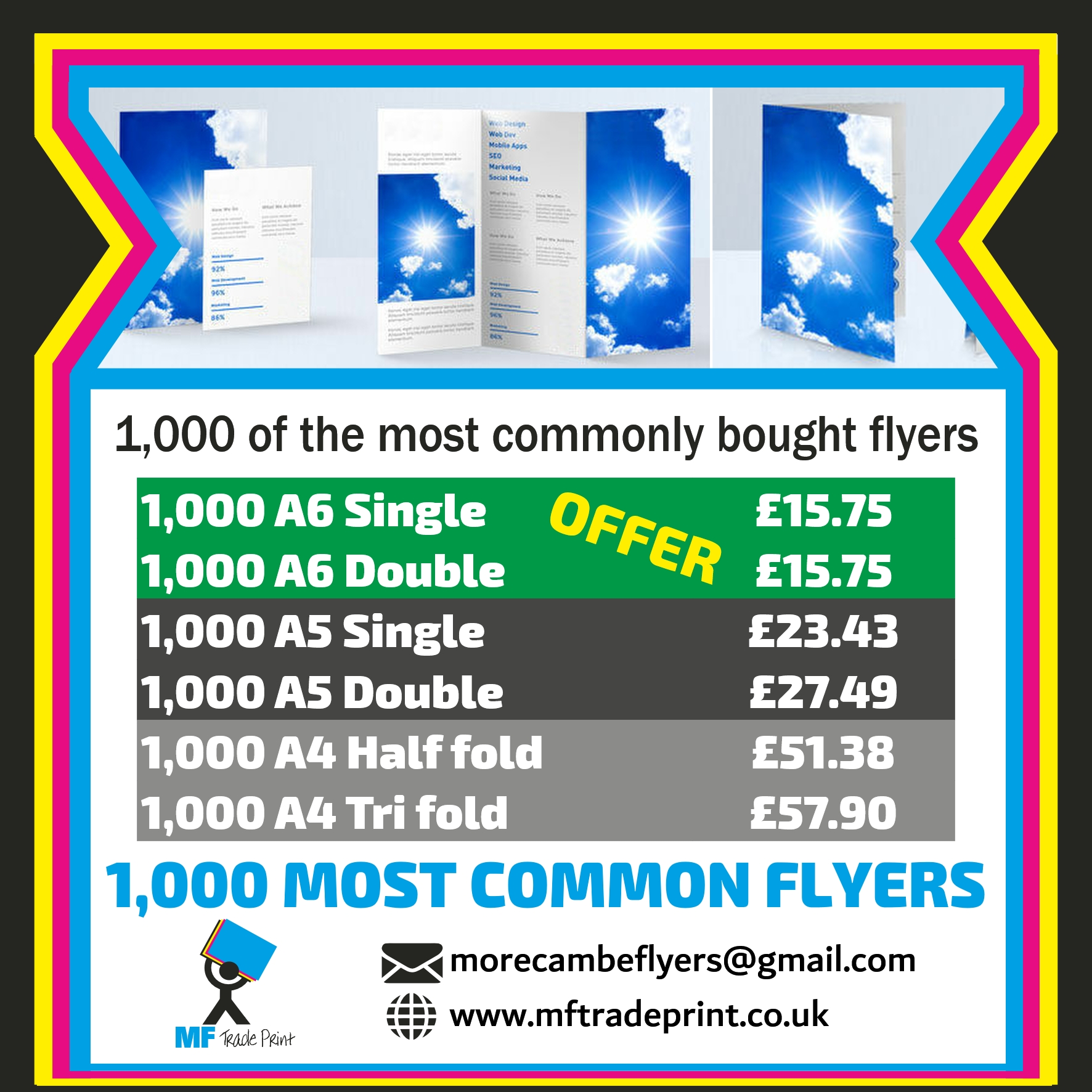 1,000 of the most commonly sold flyers
A6 single or double currently on a fixed price offer, A5 single or double sided, A4 half fold and tri fold flyers or menus.
All prices are based on a 135 gram standard paper gloss or matt.
1,000 A6 Single £15.75
1,000 A6 Double £15.75
1,000 A5 Single £23.43
1,000 A5 Double £27.49
1,000 A4 Half fold £51.38
1,000 A4 Tri fold £57.90
Artwork is £4 single £8 double £16 Half fold £24 tri fold
Full colour, VAT Free & UK Mainland delivery included
Click below for your quote!