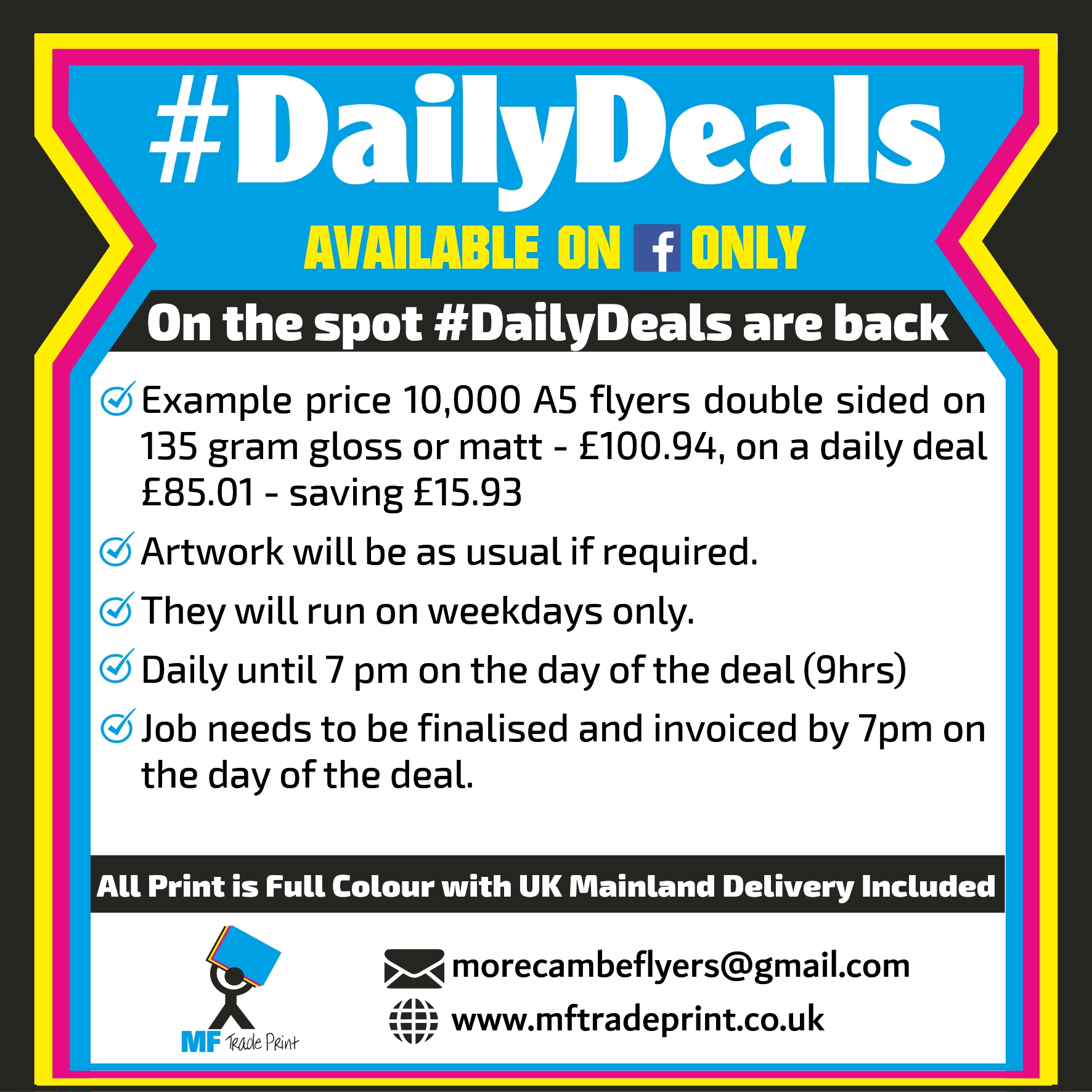 #DailyDeals are back for a limited trial
Example price 10,000 A5 flyers double sided on 135 gram gloss or matt - £100.94 on a daily deal £85.01 - saving £15.93
Artwork will be as usual if required.
They will run on weekdays only.
Daily until 7 pm on the day of the deal (9hrs)
They will be run on Facebook only
Job needs to be finalised and invoiced by 7pm on the day of the deal.
Click below to submit your enquiry!