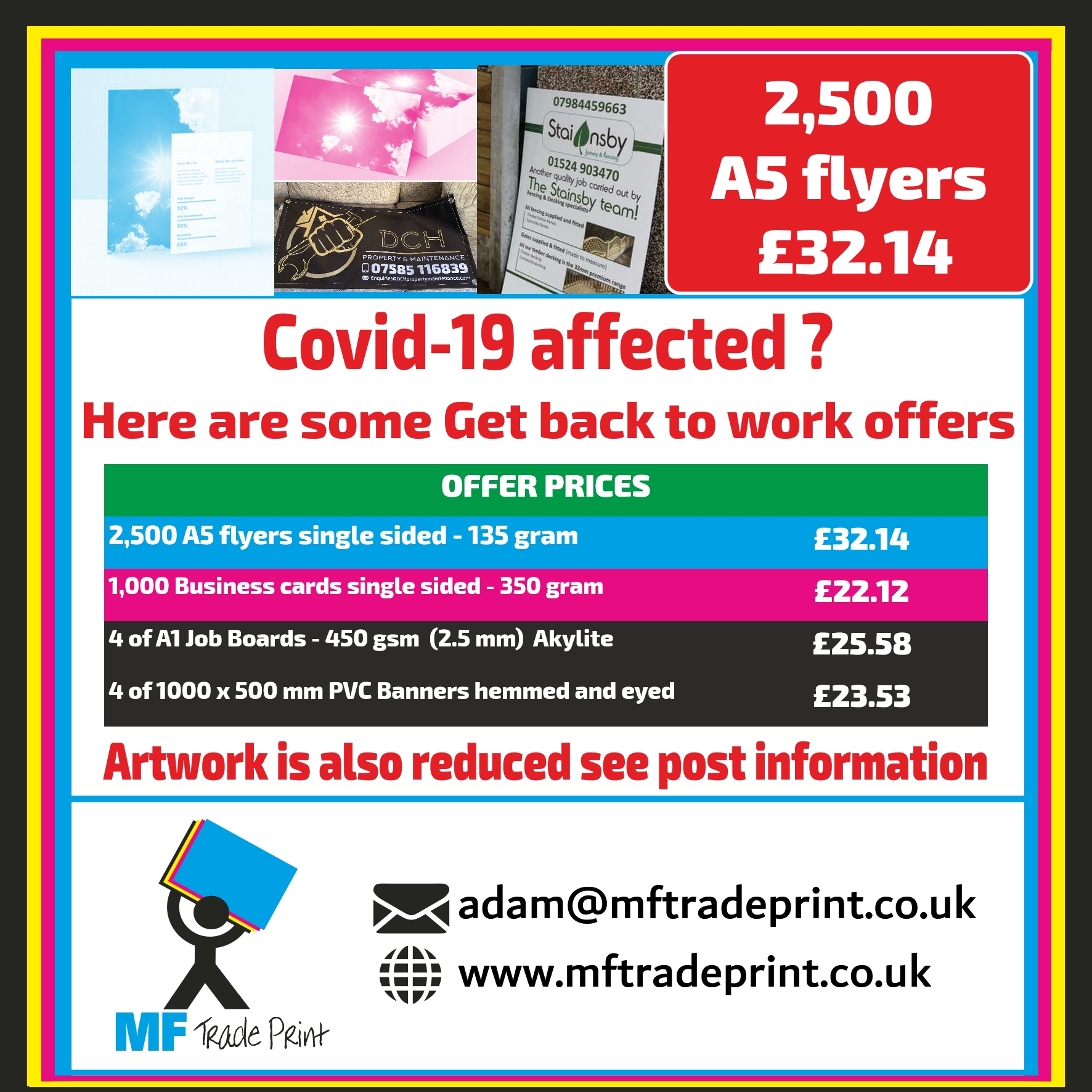 Back to Work offers for Businesses affected by Covid-19
2,500 A5 flyers single sided 135 gram gloss or matt - £32.14
Artwork if required £2
1,000 Business cards single sided 350 gram gloss or matt - £22.12
Artwork if required £1
4 of A1 job boards 450 gsm (2.5 mm) Akylite - £25.58
Artwork if required £2
4 of 1000 x 500 mm PVC Banners hammed & eyed £23.53
Artwork if required £2
Maximum of one of each item per Customer/Business unless artwork is supplied.
I have decided to do my bit with discounted products & artwork to help people get back on track & back to work after Covid- 19. These Offers will be on until the end of April. These will be limited to one discounted product per order. Artwork discount is only for the above orders.
VAT & UK Mainland delivery included where applicable
Click below for your quote!