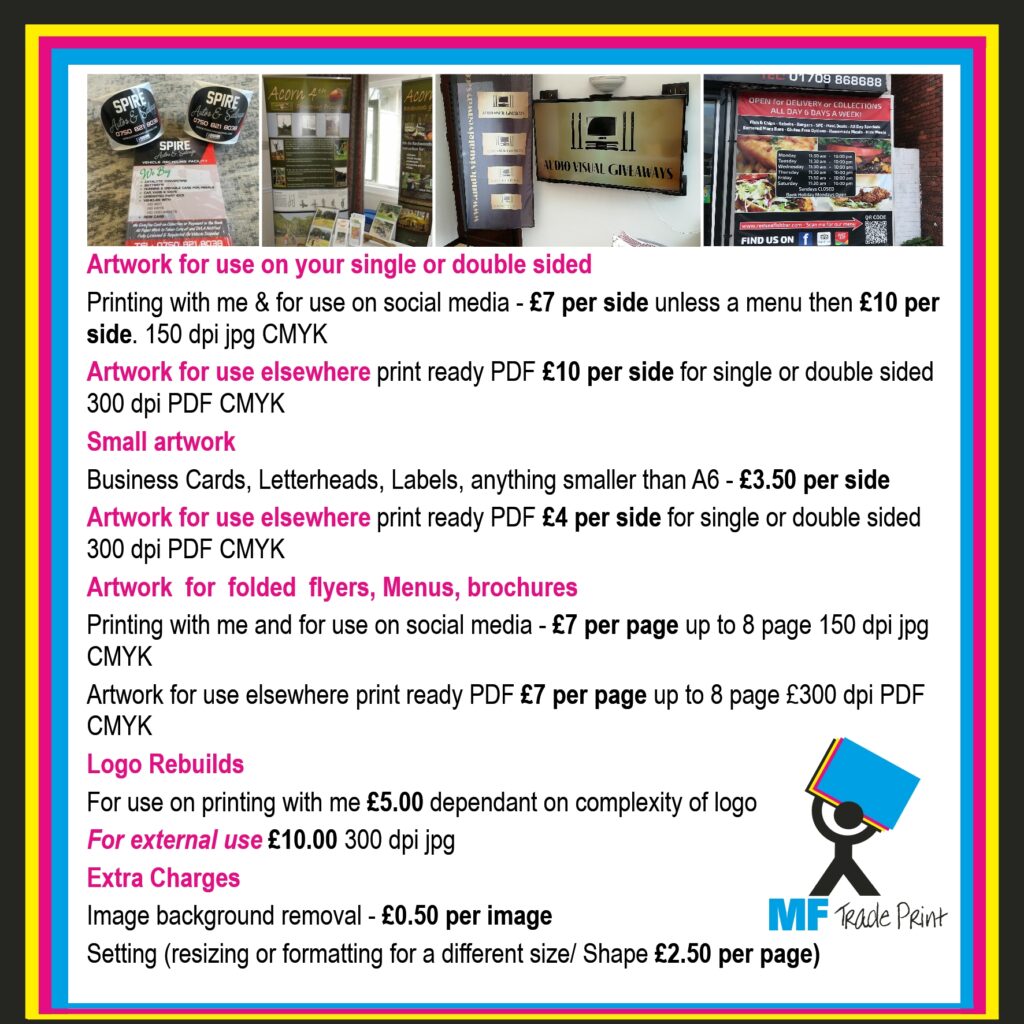 New artwork prices – This will not affect any ongoing jobs I already have booked in.
I have had to raise the price of my artwork prices to compensate for the lower print prices so I can keep the lower print prices long term, my prices are still reasonable for the work that is done.
Flyer Printing with me and for use on social media - £7 per side unless a menu then £10 per side. Supplied as a150 dpi jpg CMYK
Artwork for use elsewhere. print ready PDF £10 per side for single or double sided. Supplied as a 300 dpi PDF CMYK
Business Cards, Letterheads, Labels, anything smaller than A6 - £3.50 per side
Artwork for folded flyers, Menus, brochures.
Printing with me and for use on social media - £7 per page up to 8 page unless a menu then £9 per side 150 dpi jpg CMYK
Artwork for use elsewhere print ready PDF £7 per page up to 8 page 300 dpi PDF CMYK
Logo Rebuilds
For use on printing with me £5.00 dependant on complexity of logo
For external use £10.00 300 dpi jpg
Extra Charges
Image background removal - £0.50 per image
Setting (resizing or formatting for a different size/ Shape £2.50 per side)
If text not supplied in textual form so it has to be written out - £5.00 depending on the amount of text
Thanks Adam