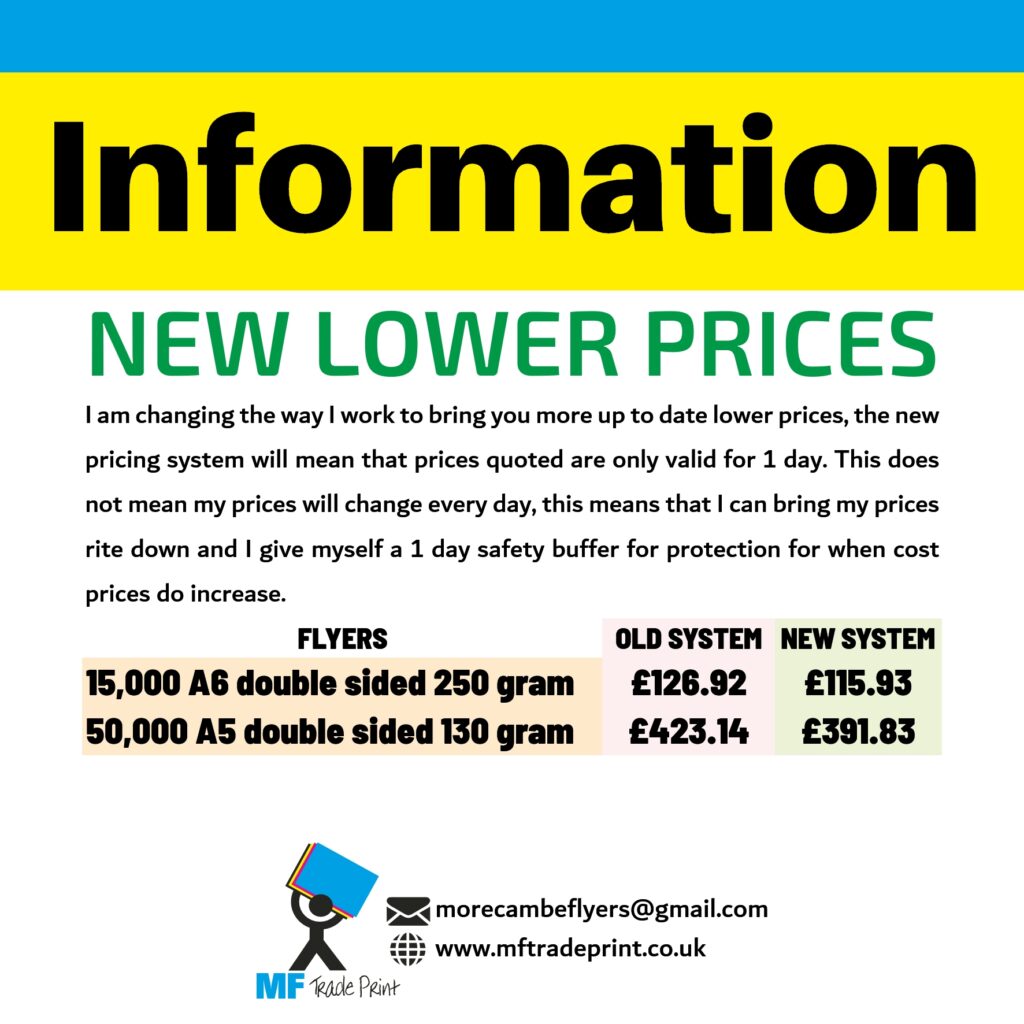 NEW LOWER PRICES
I am changing the way I work to bring you more up to date lower prices, the new pricing system will mean that prices quoted are only valid for 1 day. This does not mean my prices will change every day, this means that I can bring my prices rite down and I give myself a 1 day safety buffer for protection for when cost prices do increase.
Example: Under the old pricing system 15,000 A6 double sided on 250 gram was £126.92, under the new system they are now £115.93. 50,000 A5 flyers double sided 130 gram where £423.14 and are now £391.83.
Saving you even more money on your printing.
So what you waiting for give it a try get your live quote today….
Thanks Adam
#bulkpurchase #topreviews #sanquhar #local #tradepriceprint