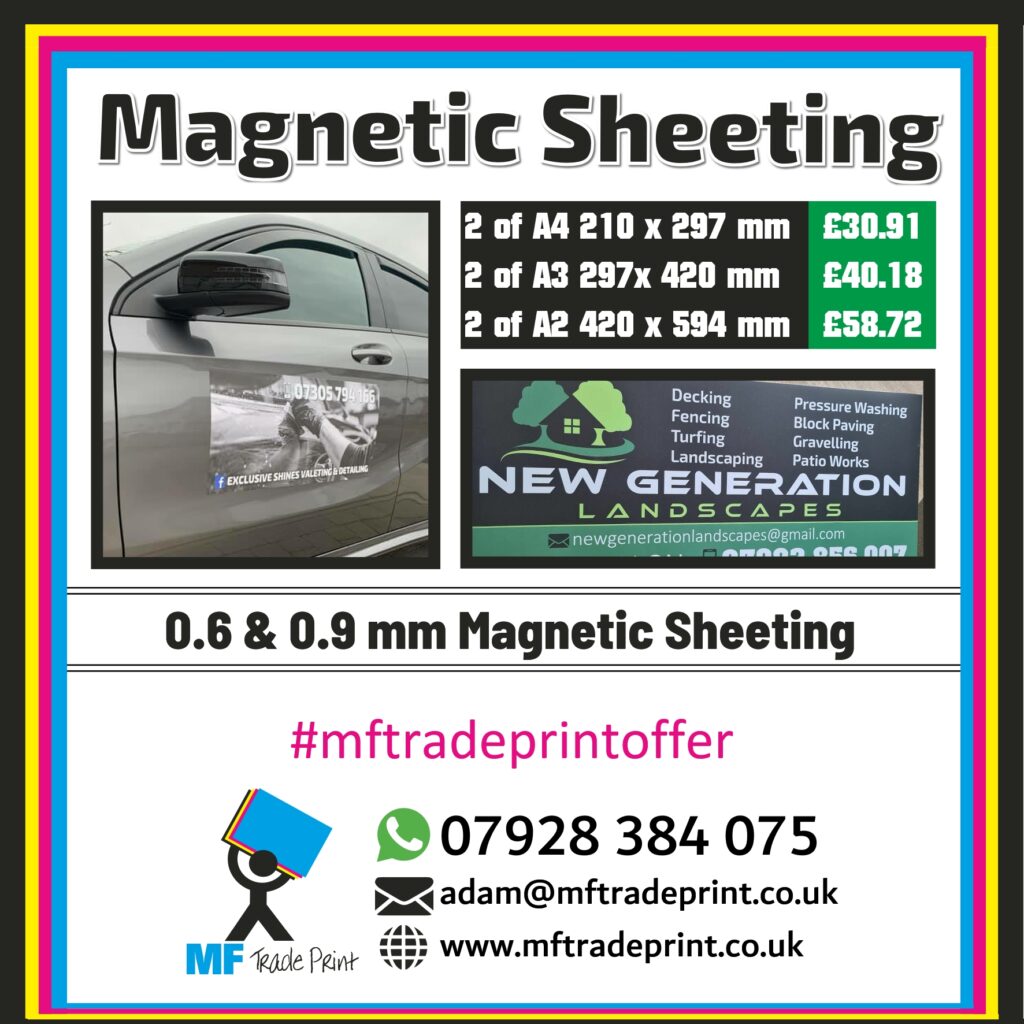 Magnetic Sheets – For Vehicles & Fridge Magnets
2 of A4 210 x 297 mm - Vehicle £30.91
2 of A3 297x 420 mm – Vehicle £40.18
2 of A2 420 x 594 mm – Vehicle £58.72
Artwork if required £7
Vehicle Magnetic sheeting is printed on a 0.9 mm magnetic sheet coated with a white pcv, then your print is added using UV direct printing which causes the ink to form a solid ink layer.
These are not your cheap magnetic sheets that are printed onto a plastic sheet then added to a magnetic sheet.
If buying fridge magnets they are printed on a thinner magnetic sheet so are cheaper to buy.
Other sizes & amounts are available, Magnetic sheeting is also available in 0.6 mm thickness & specific sizes up to and including Format 841 x 1189 mm A0.
UK Mainland delivery & VAT Included
All offer Prices are live and as such are valid on published date only
#bulkpurchase #topreviews #sanquhar #local #tradepriceprint