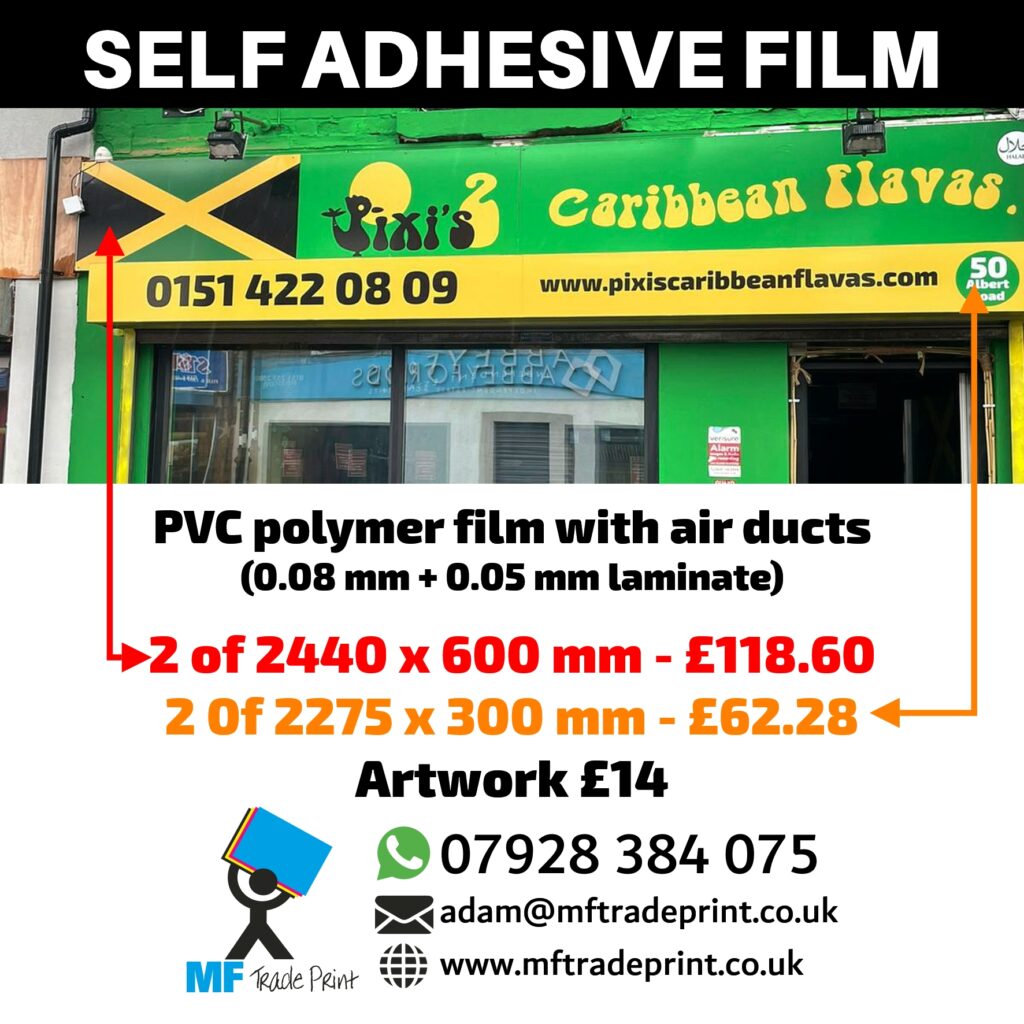 Self Adhesive Film for Shop signage – Latest signage job
This is a signage job done for a customer on self adhesive film, as you can see there is no need to buy expensive signboard where there is the option of adding self adhesive film to an old signboard and shutter cover.
Printed on a PVC polymer film with air ducts (0.08 mm + 0.05 mm laminate), air ducts allow it to be fitted without too much hassle with air bubbles.
Calendared polymer PVC film in 0.08 mmm with permanent, pure, grey coloured polyacrylate adhesive and with micro air channels. Suitable for long-term indoor and outdoor advertising. The air channel structure enables simple and quick bubble-free bonding, especially of large-format designs. Air inclusions can be easily removed under the film. Suitable for flat or slightly curved surfaces.
2 of 2440 x 600 mm – Total signage size 4880 x 600 mm - £118.60
2 0f 2275 x 300 mm - Total signage size 4550 x 300 mm - £62.28
Artwork £14
Job Total - £194.88 for both shops signage, artwork & delivery
#bulkpurchase #topreviews #sanquhar #local #tradepriceprint