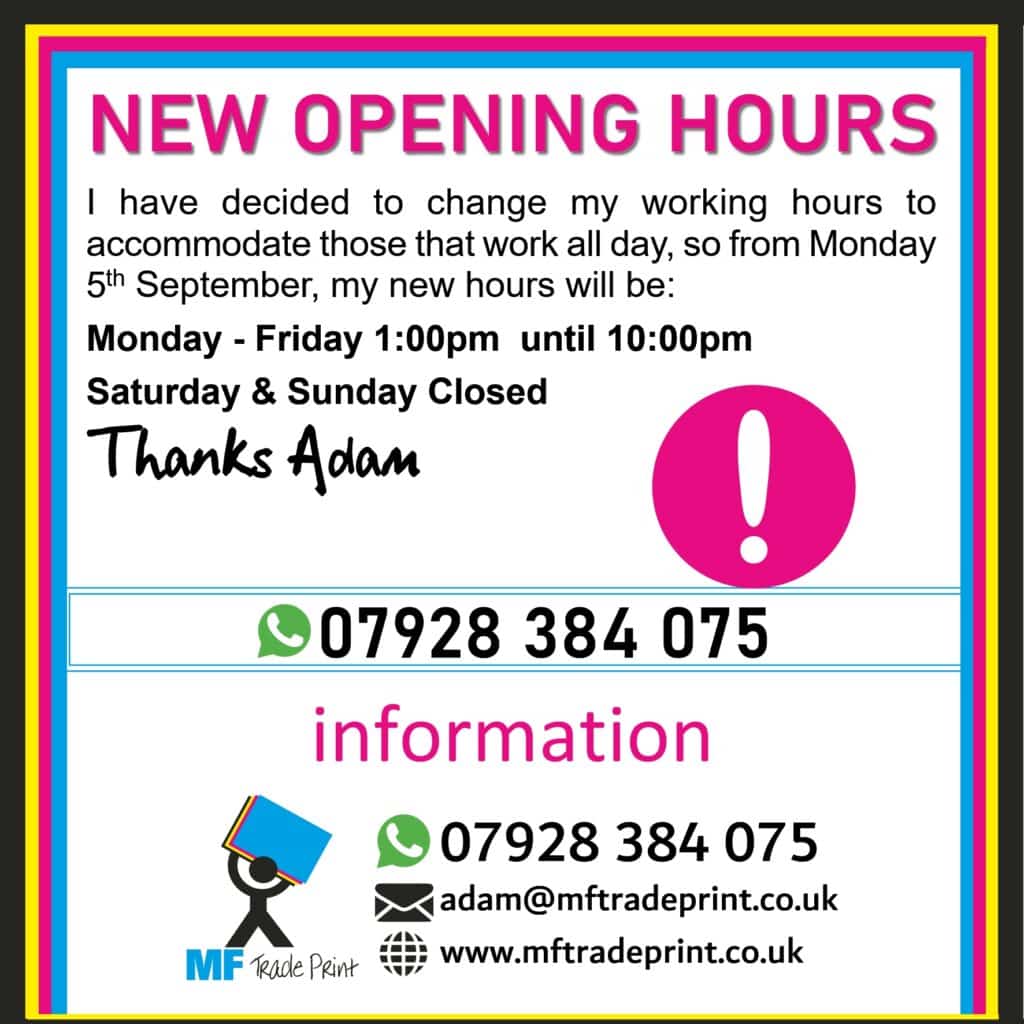 Hi all, IMPORTANT information on new opening hours. I have decided to change my opening hours to fit more people who work all day, so it gives them the option to get in touch whilst they are at work or after they have finished work. I also get more of an audience on my page late afternoon early evening. So it makes sense to move things around a little.
My new hours will start from Monday 5th September and will be:
Monday to Friday 1:00pm until 10:00pm Closed Saturday & Sunday
Hopefully this will suit allot more people for getting in touch & dealing with their orders.
Thanks Adam